A Guarantee You Can Completely Trust
Satyam Plastfab Pvt. Ltd takes immense pride in ensuring that quality is always kept at top priority when it comes to the manufacturing, supplying and transportation of PP woven sacks. Only when you follow stringent quality control methods, customers can know for a fact that they are receiving high quality product that matches their level of expectations.
Our professionals see to it that each and every product manufactured under our guidance is put through the standard methods of testing. This ensures customers gain the peace of mind knowing that they are investing in a product that is worth their time, money and effort.

We Follow step by step mandatory procedures
Our professionals leave no stone unturned when adhering to the strict guidelines, pre-fixed controls and stringent regulations that revolve around the manufacturing of jumbo bags, small bags, leno mesh bags and PP woven bags. The guidelines we stand true to conform to the highest possible international standards. Every consignment that is shipped from under our roof, is meticulously examined by in-house experts. Only after it ticks all of the required boxes, the package is dispatched and shipped or transported to the required location.
We conduct inspection processes at the time of production and before the consignment is dispatched to the required location. This makes certain each and every package that leaves us is double checked to ensure better quality, resilience, durability and longevity. All of our products are marked by the final approving authority after a final examination is conducted. This ensures only the ones that comply with regulations are sent forward.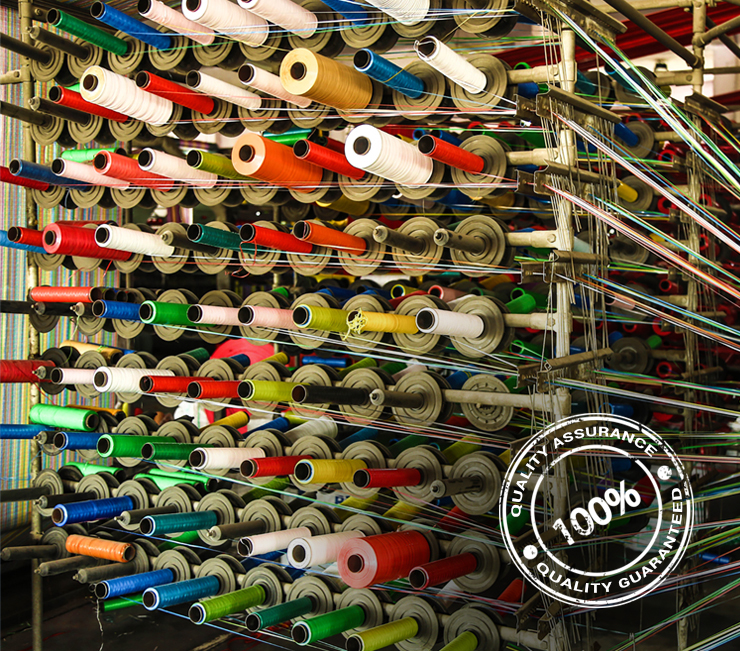 The consignments that fail to meet required expectations are sent for improvements. This ensures any changes that need to be made are carried out immediately and without any delays.

You Can Trust our services and packaging products
The company that is housed in the industrial of Jaipur, Rajasthan, India caters to a wide variety of industries and applications. It plays a vital role in the manufacturing as well as supplying of high quality packaging materials. This ensures the products maintain their integrity since the packages are free from contaminants, water, dust and other kinds of risk factors.
The bags produced by us are guaranteed to be breathable and light in weight. Besides this, they come with a low permeability and are cost effective eon the budget. This assures customers that while you obtain high quality woven packaging materials, you do not burn too big of a hole in your pocket while doing so too.
Getting in touch with our proficient and experienced professionals is easy and uncomplicated. You can drop in an email or even give us a call on the number mentioned on our website. With us, you can know for sure that you obtain virtually unlimited options that work to stand true to the ever changing requirements of your needs. You can trust our specialists and experts to deliver customer satisfaction that comes at the highest standard with our specialized and steadfast customized packaging solutions.